Our 1998 Hawaii Trip
---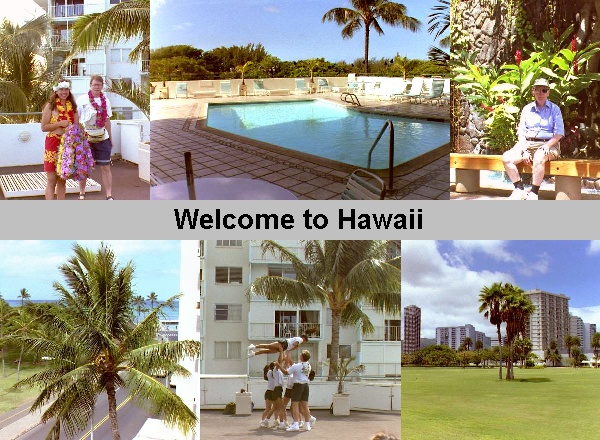 These are shots of our hotel and of the city. They love to put leis (made of flowers or sea shells) around your neck when you arrive; Dad and I were disappointed that they didn't do this at the McDonalds.
---
DIAMOND HEAD is the extinct volcano in the top middle picture. In Pearl Harbor, we saw the Arizona (sunk by the 1941 attack) and the Missouri (where Japan surrendered in 1945). There were hula lessons on the way back.
---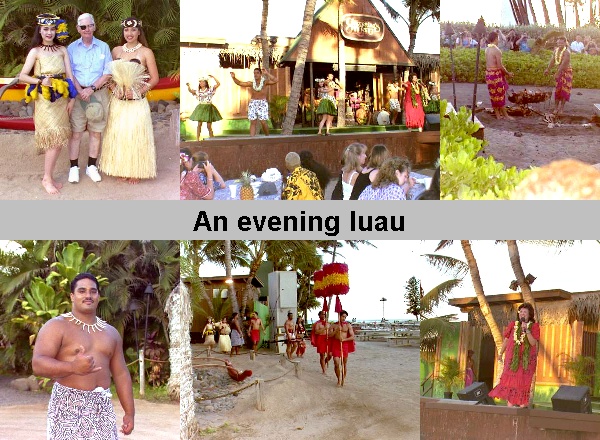 A luau is a big party on the beach -- with roast pig, music, and plenty of hula dancing. This was great fun!
---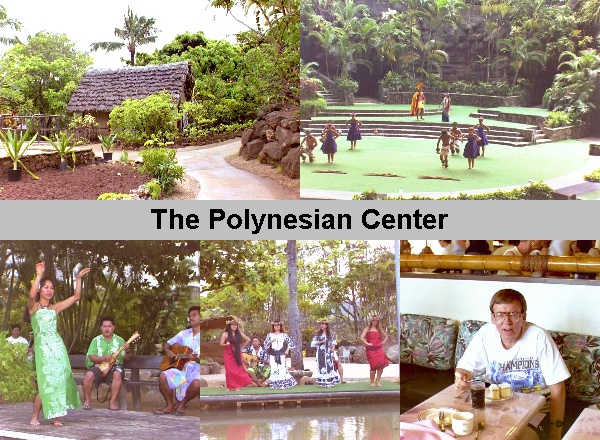 The Polynesian Center is run by a local Mormon college and deals with the various Polynesian cultures. Our canoe guide was a student from the island of Samoa.
---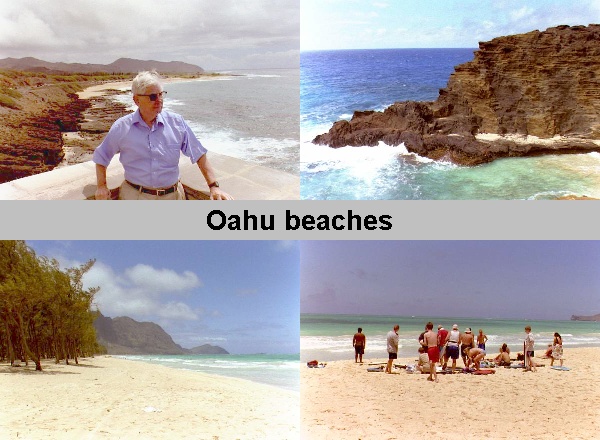 We did an "island adventures" tour featuring snorking, boogie-board surfing, and hiking to a waterfalls.
---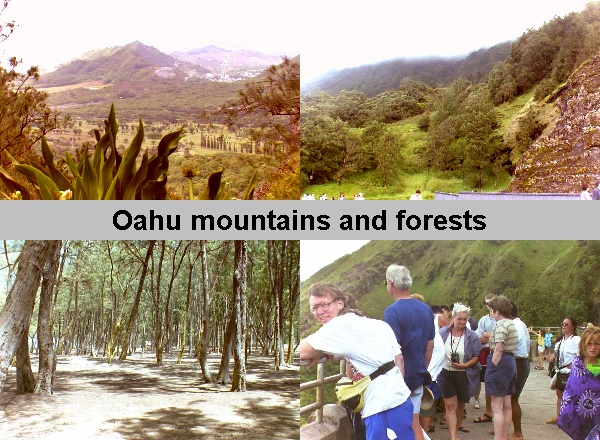 The Hawaiian Islands are mountain islands formed from massive volcanoes. We loved the scenery!
---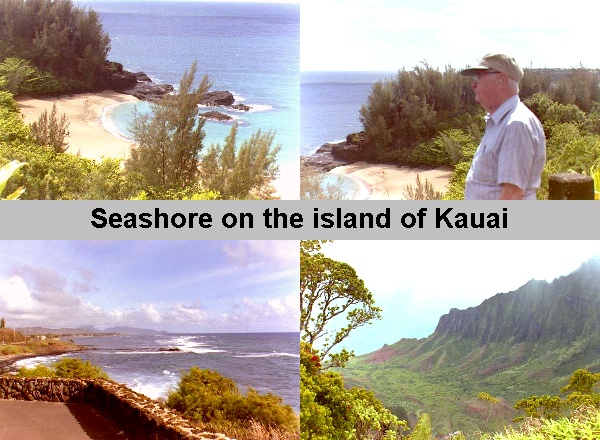 We took a one-day trip to a neighboring island where they filmed most of Jurassic Park. People say that this is the prettiest island in the Hawaiian chain. We were impressed.
---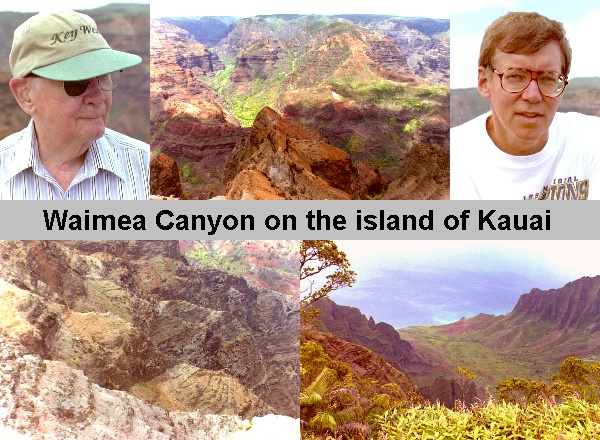 The leeward SW sides of the islands are protected from the moist wind and hence are much drier. This canyon area was almost like desert and reminded me of the Grand Canyon.
---
Aloha!